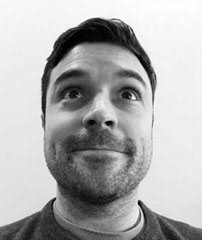 Summary
I am an independant 3d visualisation and animation professional available for a variety of work who is passionate about design.
Specialising in bespoke 3d illustration, visualisation and animation along with concept design and development which allows me to help bring your ideas to life and turn them into a reality.
Nothing is mass produced and all projects are treated as their own, with the time, dedication and research they deserve.
Experience
I have been working as an independant designer since 2007 and during this time I have worked on a wide variety of different projects and have received commisions across many different industries.
These include Architecture & Planning, Aerospace & Defence, Oil / Gas & Renewable Energy, Engineering & Construction and Telecommunications.
With a background in Engineering and Product Design I have a very good understanding of design principles, structures and mechanical systems.
I graduated in 2003 with a BA (Hons) in Computer Animation and have since become widely experienced in many aspects of CGI, Media Production and Graphic Design.
My aim is to work with Designers, Architects, Inventors and others involved in the design creation and marketing process to produce breathtaking images and visualisations that captivate and inspire people.
To bring ideas and concepts to life in a way that reflects the design and passion behind them and allows it to be shared with others.
Clients
Clients include, Architects, Designers, Inventors, Property Developers, Engineers, Interior Designers, Digital
Agencies, Graphic Designers, Design Agencies, to name a fe
w.